Marisol Nichols - Founder and Executive Director
A Chicago native, Marisol Nichols, actress and humanitarian, has been working in film and television since her breakout role as Audrey Griswold in Vegas Vacation. In addition to her powerful performances in films like Felon opposite Val Kilmer, she has starred in numerous television shows for ABC, NBC, CBS, Fox and Showtime including NCIS, and commanding a Counter Terrorist Unit in 24 with Keifer Sutherland.
She is currently starring as Hermione Lodge in the hugely popular Warner Bros and Netflix critically acclaimed hit television series Riverdale. She also stars in the upcoming Saw reboot called Spiral opposite Chris Rock and Samuel L. Jackson out in theaters May 2021.
Balancing her work on screen with her humanitarian efforts, Marisol created her non-profit, Foundation for a Slavery Free World, embracing the global eradication of the most heinous human rights violation – human trafficking.
She has been collaborating with law enforcement and State and Federal Legislators for over a decade - meeting with Senators, Congressmen and representatives from Homeland Security and the White House to support imperative trafficking legislation, speaking at Congressional Roundtable discussions in Washington DC and lecturing at human rights events at the United Nations.
Foundation for a Slavery Free World produces events in Hollywood to raise awareness of this issue and awards individuals and other non-profit groups for their heroic work in this field.
Marisol received the Spirit of the Community Award from the Association for Better Living and Education (ABLE) for her help in launching a juvenile criminal rehabilitation program in her home town of Chicago.
In May of 2017, Marisol was recognized with the President's Distinguished Volunteer Service Award under Barak Obama for her work in human rights and for her service to our communities.
Advisory Board Members
John Ryan, Former CEO of the National Center for Missing and Exploited Children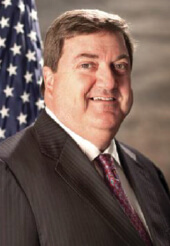 Soon after becoming president and CEO of the National Center for Missing and Exploited Children, Ryan led a campaign to fight child sex trafficking in this country raising awareness with Congress and a multitude of organizations.   As the sale of children for sex shifted from the streets to the internet – through online classified sites like Backpage.com – Ryan led a crusade to help stop the sexual assault of children.   "Defenseless children in this country need help," Ryan said.  "It's unacceptable that the most vulnerable in our society have become victims and their innocence lost."
In 2013 after the Penn State Jerry Sandusky scandal, Ryan spearheaded Safe to Compete: Protecting Child Athletes from Sexual Abuse.  A Summit, co-hosted by the Cal Ripken Sr. Foundation, brought together youth-sports organizations and issue experts to discuss child sexual abuse prevention in sports.  This national Summit, held at NCMEC's headquarters, brought attention to this issue.   Attending the event were many national youth organizations who have made protecting child athletes from any kind of abuse their top priority.
"John's commitment to America's children throughout his career – and in particular to the mission of NCMEC – is greatly appreciated.   We thank him for dedicating so many years to our cause," said John Walsh, NCMEC's co-founder, long time victims' advocate and TV host.
Tim Ballard, Founder and CEO Operation Underground Railroad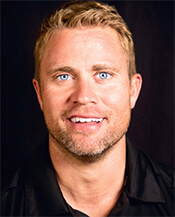 Tim Ballard is the Founder and CEO of Operation Underground Railroad (O.U.R.). He also serves as O.U.R.'s Jump Team Commander for rescue operations.
Ballard began his career at the Central Intelligence Agency where he worked cases dealing with terrorism and Latin America. He has spent over a decade working as a Special Agent for the Department of Homeland Security where he was assigned to the Internet Crimes Against Children Task Force and deployed as an undercover operative for the U.S. Child Sex Tourism Jump Team.
He has worked every type of case imaginable in the fight to dismantle child trafficking rings. Ballard has worked undercover in the United States and in multiple foreign countries to infiltrate child trafficking organizations. In this effort he has successfully dismantled dozens of these organizations and rescued countless children from sex slavery.
Dr. Mary Shuttleworth, Founder and President of Youth For Human Rights International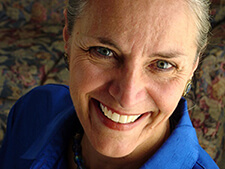 Born and raised in apartheid South Africa, Mary Shuttleworth saw firsthand the devastating effects of discrimination and a lack of basic human rights. As a teenager, she traveled extensively throughout Europe. During her studies and travels, she saw further discrimination and realized that issues of human rights violations reached far beyond the borders of her own country. Certain that education was the long-term solution to improving conditions, Shuttleworth earned her Doctorate in Educational Leadership and Change from Fielding Graduate University. To rapidly expand the organization and reach youth around the globe, she has collaborated with like-minded individuals, groups, and organizations locally, nationally, and internationally. The organization now has hundreds of groups and chapters in over 100 countries around the world.
Believing in meeting with people in their own countries to observe the issues they face and to encourage their efforts, Dr. Shuttleworth has circled the globe annually since 2004, visiting over 80 countries. Her actions in forwarding the cause of human rights have been covered by local, national and international media, including radio, press and TV. Through her efforts she has reached millions of people across cultural and geographic boundaries, inspiring leadership through education.